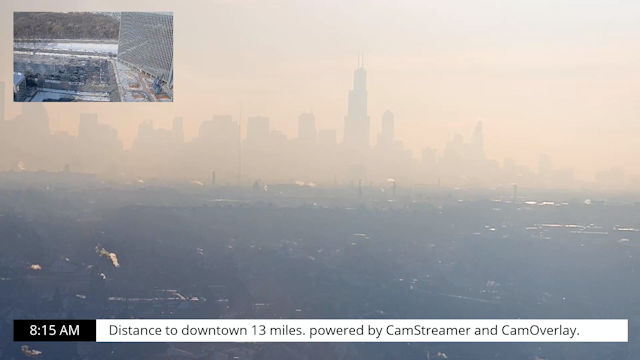 Chicago Skyline and Weather Webcam
Chicago may have had its economic ups and downs over the decades, but now as one of the US's most financially stable cities, it's left the days of the depression far behind. Chicago doesn't have a quaint historic center either. Its oldest structures only date back to after the Great Fire of 1871 and they are relatively few and far between. Chicago is thoroughly modern and has a skyline to match.
The first thing you'll notice when you click into this live feed streaming from on top of the Chicago AEC rooftop building is the weather. Why? If a thick fog has rolled in over Lake Michigan, you won't see a great deal of anything else. When it's a clear day though the view of the Chicago skyline is nothing short of breathtakingly spectacular.