We're aware of an issue with this stream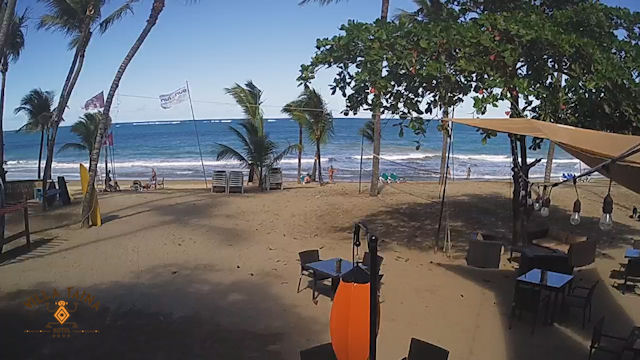 Cabarete Beach Webcam
This view of Cabarete Beach from the live feed of the Hotel Villa Taina looks about as peaceful as it gets. It's just the calm before the storm though.
Cabarete Beach lines the front of the buzzing holiday resort town of Cabarete on the north coast of the Dominican Republic. The beach is laid back until the summer when the wind begins to blow and the kite surfers come out in numbers.
From June through to September this placid seascape becomes a cacophony of colorful sails as the surfers take advantage of the breeze gusting landwards off the North Atlantic Ocean. During the summer season winds can reach anywhere up to twenty-five miles an hour. Best time to view the Cabarete Beach spectacular is between midday and four in the afternoon. That's when the thermals increase wind strength and the kite surfers are out in force.