We're aware of an issue with this stream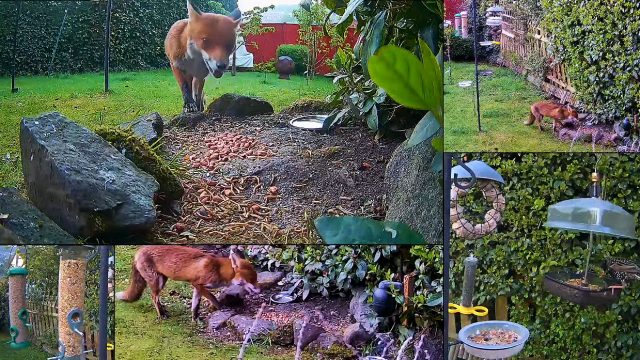 Bird Feeder & Ground Webcams in Sheffield
Our bird feeder and ground cams are streaming from Sheffield in South Yorkshire. It may be a British city known worldwide for the production of quality stainless steel, but forget industrial views as our webcams focus on things far more cutting edge than foundries where they make rust-free cutlery.
At Camscape when we're going to install a webcam, we're going to make sure it's a good one and serves multiple purposes. Here you have birds, squirrels, and scenery plus an insight into the weather in Sheffield for anyone planning a hike in the Rivelin Valley nature trail.
If the birds are pecking elsewhere and the squirrels are too busy lining their dreys with moss to appear on the feeder, or if it's night time – check out the ground feeder. Foxes, badgers and all the creepy crawlies come out after dark!
Whatever the time of day you can rewind any of our streams up to 12 hours so you don't miss any of the action, simply drag the bar in the video window.