We're aware of an issue with this stream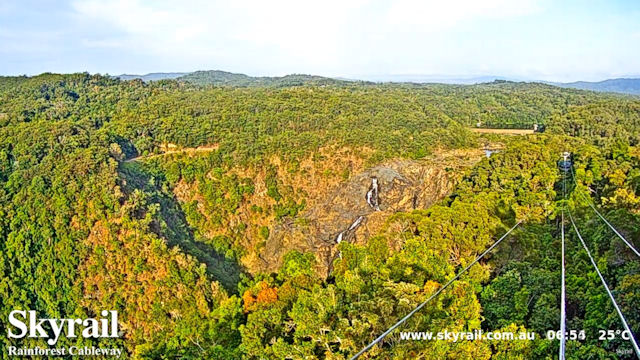 Barron Falls Cam in the Wet Tropics
Nature has a force all its own at times which can be both surprising and scary. The tumbling torrents of water on this live feed from the Barron Falls webcam during the wet season are nothing short of astounding.
Barron Falls is a spectacular, four drop cascade in the Cairns region of Australia. After heavy rainfall, the raging flow tumbles down a cliff face from a height of over three-hundred and fifty feet on its way to the Atherton Tablelands below. The rest of the time it's more of a gentle trickle, but still worth a look. Not surprisingly, Barron Falls is one of the most popular photo stops for passengers taking a trip on the Kuranda Scenic Railway.
When at maximum gush level, you'll find the views from the Barron Falls webcam are so incredible, you'll almost feel the mist dampening your face while watching.