We're aware of an issue with this stream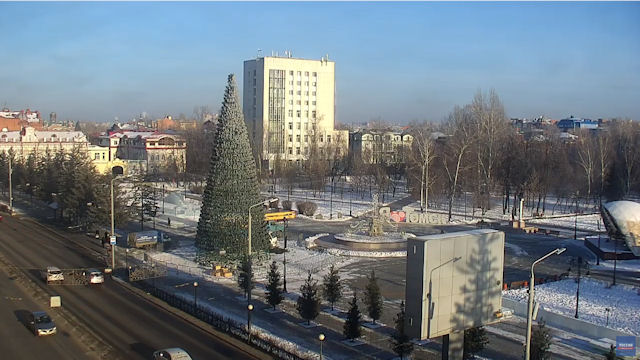 Tomsk Webcams
You've undoubtedly heard about people being sent to Siberia. It's a popular saying even today, but once had much more serious connotations.
For many exiles who really were sent to Siberia in the mid-1800s, Tomsk is where they ended up. It's a city which grew on the strength of those people plus a 19th century gold rush.
Tomsk was one of the earliest cities to be founded on the banks of the Tom River where it flows through Russia's frozen plains. Lack of building materials during those times combined with a population of mixed ethnicity has left Tomsk with a fascinating architectural heritage. The city's historic wooden houses are decorated with intricate carvings that are a lasting legacy to the craftsman who created them.