View Theatre View. (Opens in a new window).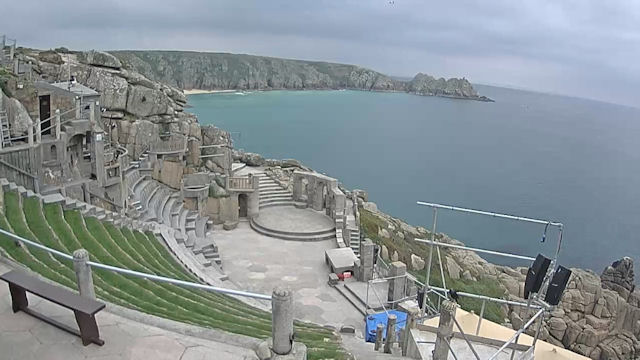 We're aware of an issue with this stream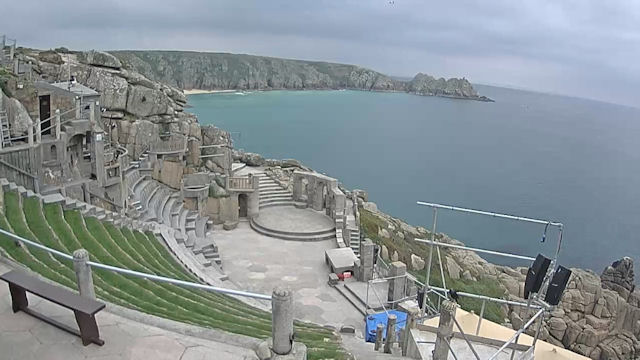 The Minack Theatre
Since the 1930s this stunning open air theatre, which is carved out of a cliffside on the South coast of Cornwall, has been putting on plays throughout the summer months. Touring amateur dramatics companies drop by every year and perform some of the best (and least!) known plays to a nearly always full house. The audience, unprotected from the elements, bring their own rain jackets and maybe some refreshment and settle into a evening, watching the sun set against the beautiful blue waters of the Cornish coast.
Unfortunately due to the COVID outbreak, it's unlikely any plays will be performed in the 2020 season. Either way you can watch the elements at work on this lovely live streaming cam.