We're aware of an issue with this stream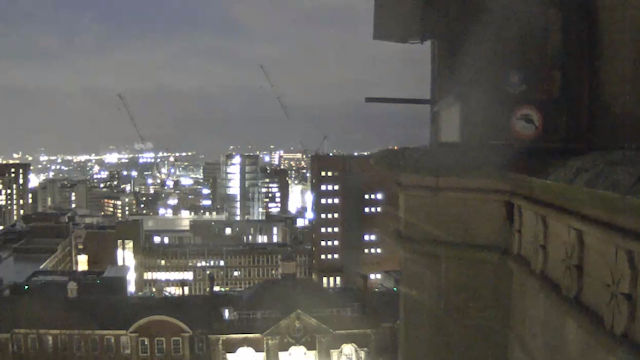 Sheffield Peregrine Falcon Webcams
You'll get a raptor's eye view of the city's rooftops with the first feed from the Sheffield peregrine falcon webcams. Counting the buildings will keep you occupied while waiting for the birds to appear.
Seeing the world's fastest creature soaring across the cityscape below before alighting on a perch, located high up on the side of a building, is amazing to say the least so be patient. If you're squeamish, be prepared, the falcon may well be carrying it's latest prey, usually a pigeon, in its talons.
Spring is when the falcons breed so watch the nest box live feed from March through to June and you may even get to see the next generation of Sheffield's peregrine falcons hatch.