We're aware of an issue with this stream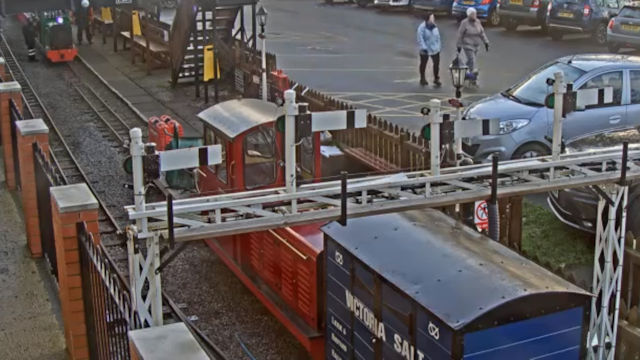 Rudyard Lake Steam Railway Webcam
If you're expecting huge locomotives racing down the tracks like a rocket, you're in for a surprise with this webcam feed.
The Rudyard Lake Steam Railway is a narrow gauge railway with miniature steam trains. They still billow plenty of steam though, but rather than whiz along at the speed of the Flying Scotsman, they chug at a more sedate pace on a three-mile-long track around Rudyard Lake.
Slow is a bonus in this part of Staffordshire. The passengers get a chance to admire the stunning scenery rather than just seeing a green blur whooshing past the carriage window.