View Polzeath Beach. (Opens in a new window).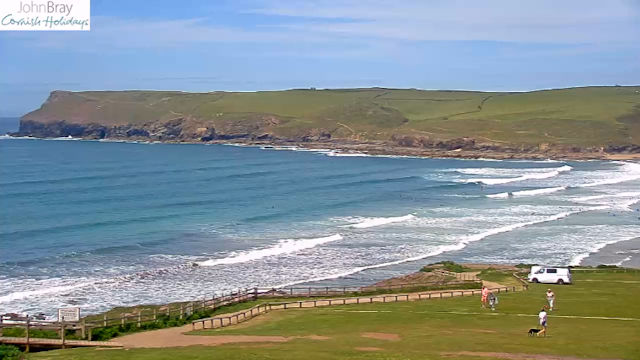 We're aware of an issue with this stream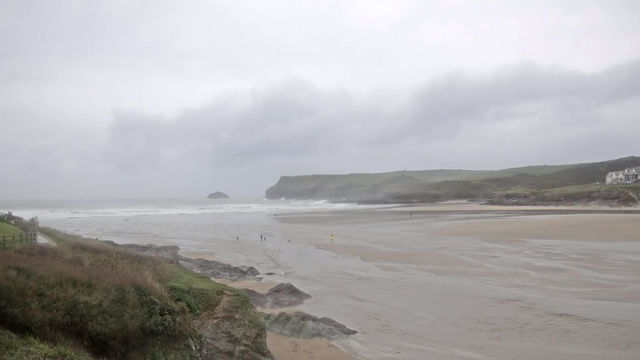 Polzeath Beach Webcam
Polzeath Beach is a beautiful stretch of sand that lines the coast of Hayle Bay in south-west England. It's a scenic part of the UK with a rugged shoreline and backed by Polzeath, a typically quaint Cornish village.
There's surfing action on Polzeath Beach in Cornwall all year round including during the icy winter months too. This live feed streamed by Polzeath House, a vacation property right on the beachfront, is perfectly focused to catch them and the summertime sunbathers in action.
After riding the surf or spending the day on the sands, folk head onto Polzeath main street for some British pub grub and a pint or two of Cornish ale. There's no better end to the day than that