View Namche Bazaar. (Opens in a new window).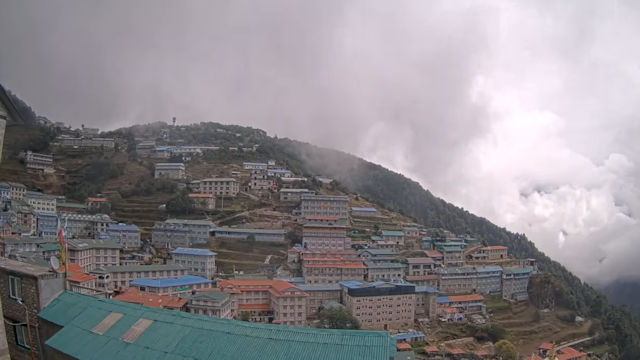 We're aware of an issue with this stream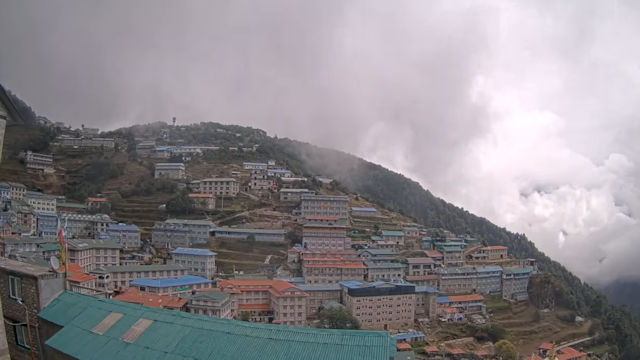 Namche Bazaar Webcam
Have you ever wondered what it's like to live with your head in the clouds? If you have, then this webcam streamed by the Norling Hotel in Namche Bazaar, Nepal, will give you a good idea.
Namche Bazaar isn't, as the name might suggest, a marketplace, but a mountain town in the northeastern region of the country. The town clings to the side of a hill at an altitude of around three and a half thousand metres and is overshadowed by the rugged peaks of the Himalayas. While it's not the easiest of places to trek too, the Namche Bazaar observation point is one of the best spots for viewing some of the range's most prominent peaks including Mt. Everest and Kongde Ri. The views from the cam would probably be almost as good if there were a few less low-lying clouds getting in the way.