We're aware of an issue with this stream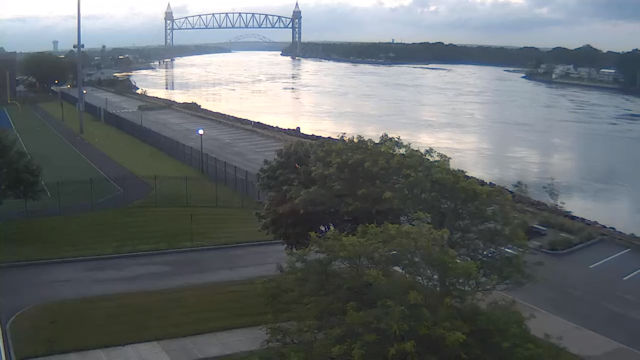 Massdachusetts Maritime Academy Webcams
Not only can you get a look around the campus, sports fields, and pier of the Massachusetts Maritime Academy with these cams, you can spy on the maritime traffic on the Cape Cod Canal too.
If you tune in early enough, like at the crack of a Massachusetts dawn, you can watch the sun come up and turn the distant Cape Cod Railroad Bridge into a blazing glory of gleaming metal.
It's quite a sight as the bridge and the canal are perfectly aligned with the sun as it rises. Whether that was intentional or just one of those quirks of human engineering, who knows, but it's a daily spectacle well worth dragging yourself out of bed for.