We're aware of an issue with this stream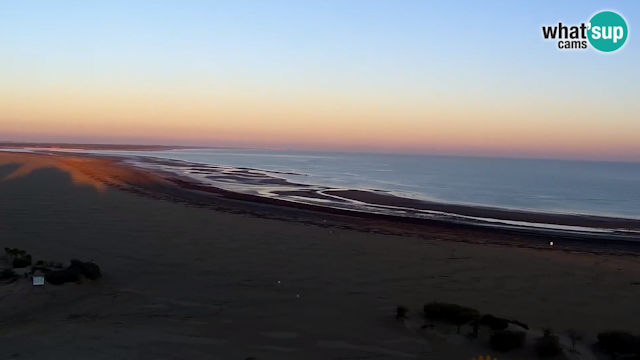 Levante Beach in Caorle
Italian beaches have two distinct appearances. One for off-season and the other for in-season and they really are completely different.
Click into this live feed of Levante Beach in Caorle, Italy, streamed from a webcam at the Hotel Stella Mare in winter and you'll feel as if you've discovered an endless stretch of deserted sand. It's total perfection and might tempt you into considering a quiet getaway to somewhere there's few people around. Check it out again in summer and you'll be hard put to imagine you're viewing the same place.
As if by a magical illusion, sunbeds, parasols and kiosks will have appeared from some obscure storage to cover just about every grain of sand along the beach's entire length. Any free space will more than likely be occupied by a local family with molti bambinos and a couple of nonnas. There's a lot to be said for wintertime beach holidays in Italy!