We're aware of an issue with this stream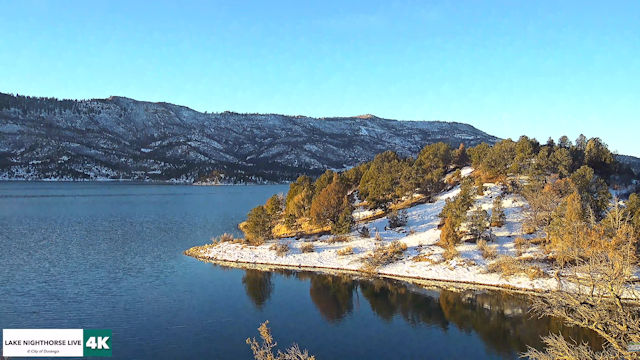 Lake Nighthorse in Durango
When thinking of Colorado, the things that initially spring to mind are the Rocky Mountains and forests of Aspen. You can see both of those plus some impressive lake views with this webcam focused on Lake Nighthorse near Durango.
Lake Nighthorse is a reservoir created by the damming of the Animas River and where folks living in Durango go to get some recreation time in the great American outdoors. They don't hesitate to take their fishing equipment with them either as the lake is stocked to the hilt with salmon and trout.
What better way to end a day in the open than with a shore-side fishy barbecue? None – unless it's the middle of March and the black bears are coming out of hibernation. Still, what's one more guest for dinner even if they're uninvited?