We're aware of an issue with this stream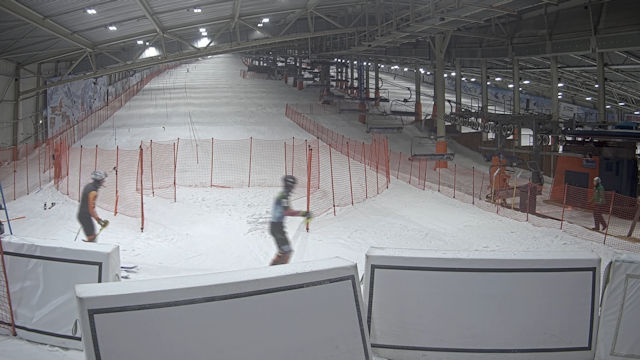 Indoor Skiing at SnowWorld in Landgraaf & Zoetermeer
The Netherlands may be as flat as a pancake, but that doesn't mean the Dutch can't ski down slopes.
Watch these live feeds streaming from two of the SnowWorld locations in the Netherlands, Landgraaf and Zoetermeer, and you'll soon notice, they're pretty good at it.
SnowWorld's are year-round, indoor winter sports centres where you can practice skiing and snowboarding when the sun is shining. Landgraaf is the biggest of its kind in Europe, if not in the world, with five ski slopes. There are also outdoor activities in the Adventure Valley like zip lining and rock climbing for visitors to participate in, but so far, no cam focused on them.