We're aware of an issue with this stream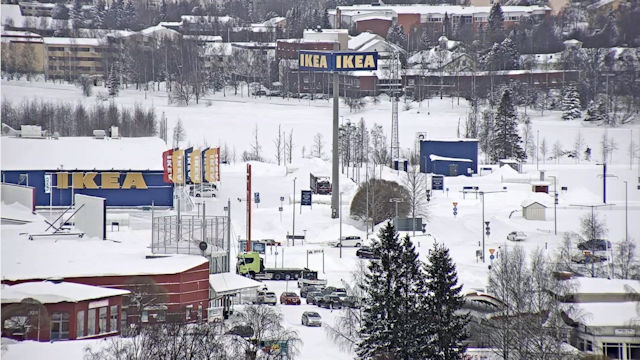 Haparanda Webcam Views
Haparanda may be a long way from other towns in Sweden as well as close to the Arctic Circle and the Finnish border, but that doesn't mean it's lacking in commercial outlets.
Take a look at this Haparanda webcam and you'll discover which shops with big name brands the Haparanda locals frequent. They're lucky to have them as there's not a lot of anything else to do there apart from go shopping unless it's New Year's Eve.
Haparanda practically merges with the neighboring Finnish town of Tornio but has a one hour time difference. When the New Year bells have stopped chiming in Finland everyone heads to Haparanda to see the year in all over again. There's only one thing to say to that and that's – fair play!