We're aware of an issue with this stream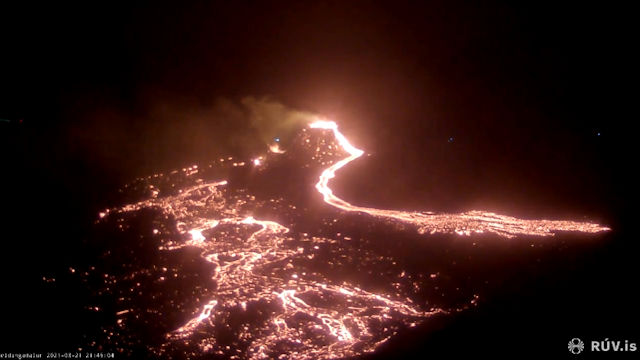 Iceland Erupting Volcano Webcams
Fagradalsfjall is a tuya volcano around forty kilometres from Reykjavik which had pretty much kept a low profile for around eight centuries.
That all changed in March 2021, August 2022, July 2023 and more recently in November when it began to demonstrate its hidden nature. Volatile lava expulsions have spewed forth from Fagradalsfjall for several months at a time, before eventually slowing to nothing more than a steady trickle. Danger levels diminished over time and the volcano became one of Iceland's top tourist attractions. Hundreds of thousands flocked to see the glowing mountain and will continue to do so.
Things can change rapidly where volcanoes are concerned, with recent earthquakes and subsequent evacuations – the natural activity is showing no signs of stopping. Tourists have been warned to stay away so these camera angles are probably a better idea than visiting.