View Reykjanesviti. (Opens in a new window).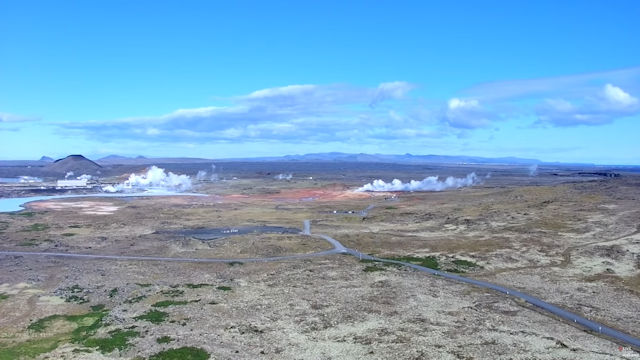 We're aware of an issue with this stream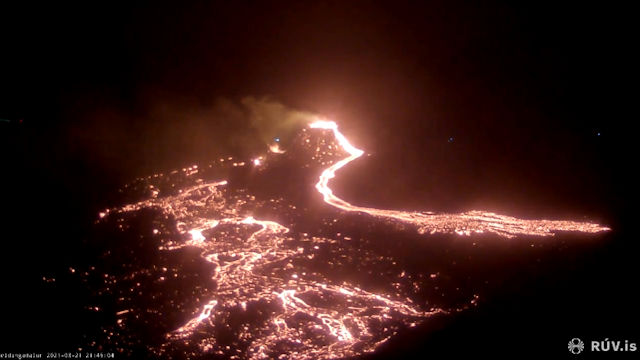 Fagradalsfjall Erupting Volcano Webcams
Fagradalsfjall is a tuya volcano around forty kilometres from Reykjavik which had pretty much kept a low profile for around eight centuries.
That all changed in March 2021 when it began to demonstrate its hidden nature. Volatile lava expulsions spewed forth from Fagradalsfjall for several months, before eventually slowing to nothing more than a steady trickle. Danger levels diminished and Fagradalsfjall became one of Iceland's top tourist attractions. Hundreds of thousands have flocked to see the glowing mountain.
Things can change rapidly where volcanoes are concerned. Now, those who haven't managed to get up close so far are going to have to wait because, as if laughing at the visitors, Fagradalsfjall has split its sides where a new fissure has opened and is pouring lava once again. So far, its not a major eruption like the one made in 2010 by sister volcano, Eyjafjallajökull, which closed down airports, but if Fagradalsfjall gets any more temperamental and decides to blow its top, who knows what could happen next.