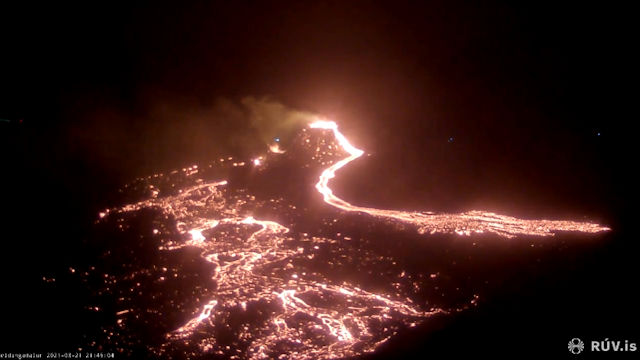 Fagradalsfjall Erupting Volcano Webcams
Mountains are usually just another part of a country's landscape even in Iceland. We take them for granted until they start to exude streams of molten lava, ash, steam and everything else that goes along with a volcanic eruption like the one that's happening now on Fagradalsfjall in Iceland.
This shield volcano near the country's capital, Reykjavik, usually attempts to keep a low profile, but it's changed its behavior and like a stroppy teenager has decided to make its presence known. Will it calm down soon? Who knows, but while it's active enjoy this live feed of lava flows from the Fagradalsfjall in Iceland streamed by Ruv. The burning question is – how long will it last?