We're aware of an issue with this stream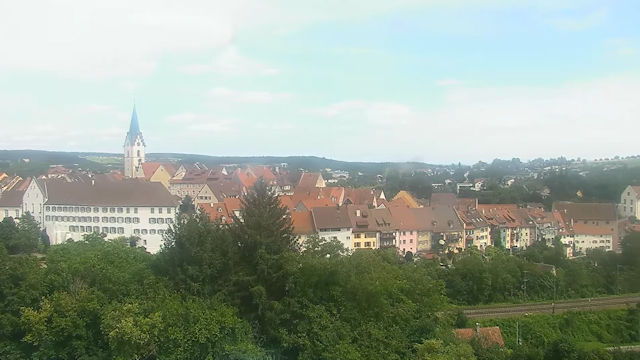 Engen Panning Views
What you'll see on this live feed from Engen, a small rural town in south-west Germany, is roofs at a distance, then just for a change, some roofs in close-up.
They are, without a doubt, very attractive roofs and ones that sit atop some very interesting Romanesque, Gothic and Baroque architecture which comes into view when the camera pans across the Old Town. Dominating the scene is the spire of the town's church which is a building dating back to the 13th century. 
Don't give up on this Engen webcam when you tire of looking at the roofs. Be patient and you'll get to see a field and some trees. Yes, you guessed it. From a distance and in close-up. There really is nothing wrong with being consistent even when you're focusing a webcam.