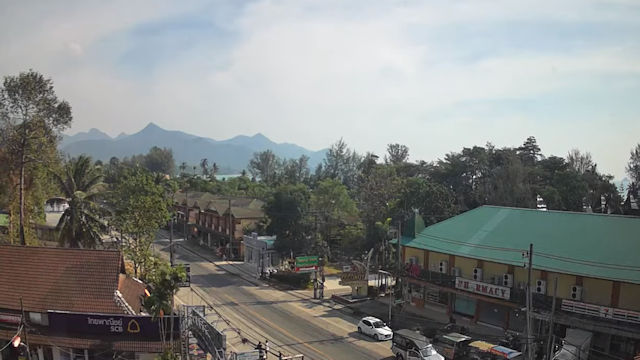 Chai Chet Street View on Ko Chang
There are some incredible sights to be seen on the Thai island of Ko Chang. It's a backpacker's and photographer's paradise with fantastic hiking trails through rainforests where waterfalls cascade. There are villages on stilts, impeccable palm-fringed beaches, and fantastic reefs for snorkeling. Yes, Ko Chang just begs to be explored, but if you've joined this live feed from Ko Chang to do just that, you're going to have to reign in major disappointment.
This Ko Chang webcam is pointed along the not very scenic main street of Chai Chet, a resort town on the island's north-west coast. Still it has its uses and if you ever go to Chai Chet at least you'll know where the local pharmacy is should you need to replenish your supply of mosquito repellent.