We're aware of an issue with this stream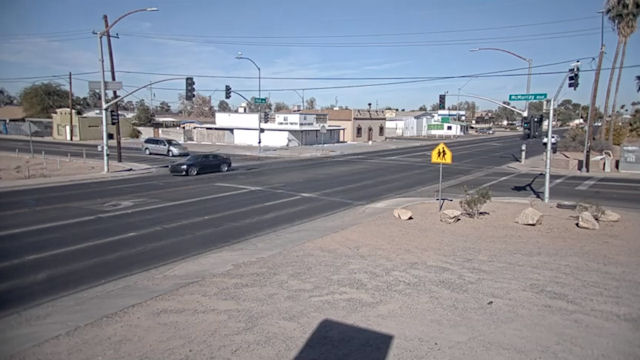 Casa Grande Webcams
Casa Grande is a city in the south-west of Arizona surrounded by the dry and dusty landscapes of the Sonoran Desert.
Were a raindrop to fall on the lenses of these webcams streamed by Gebhardt Insurance, it would be a good reason for a local celebration. The views are more likely to be obscured by a dust storm as they're a frequent occurrence in Casa Grande, but rain is not.
Where there's a desert, there's a cactus. Two of the US's national parks famous for their cacti are on the outskirts of Casa Grande. The Saguaro National Park and the Organ Pipe Cactus National Monument both feature unusual and enormous examples of the prickly desert succulent.