We're aware of an issue with this stream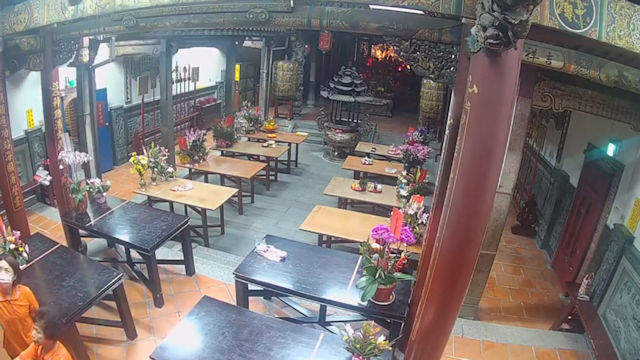 Cameras Inside the Temples of Taichung
Visit any of these feeds streaming from the temples in Taichung and it's easy to believe you're viewing a busy shopping street rather than the interiors of religious buildings.
Taichung is a mega metropolis of a city in north-west Taiwan with a massive population numbering almost three million. The majority of people follow either Buddhism or Taoism so frequent visits to the temples are a normal part of daily life.
On these webcams you can follow the general mayhem of giving and receiving of the donations left by the spiritually generous for the more needy, watch folks queuing to get their incense sticks and see them just generally milling about the same as they do at any of Taichung's famous night markets.