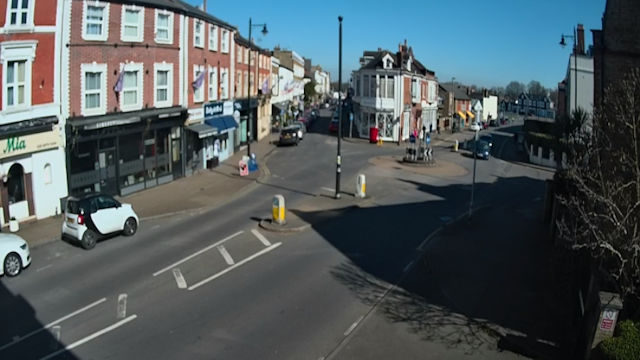 Street Cam in East Molesey
East Molesey is in the British county of Surrey and occupies a position on the west bank of England's best known river, the Thames. It's surrounded by conservation areas and famous buildings like Hampton Court Palace and even has a pub dating back to the 15th century.
Take a look at East Molesey with this live feed streamed by the King's Rest and you'll discover an historic town centre where people, and the vehicles, seem to be in a hurry to get somewhere else. While there is this street cam in East Moseley, there doesn't appear to be a traffic cam or not a police operated one anyway. If there were, drivers might start to slow down a bit when driving through. It could be though that everyone is just in a rush to get to the pub before last orders are called at the bar.