We're aware of an issue with this stream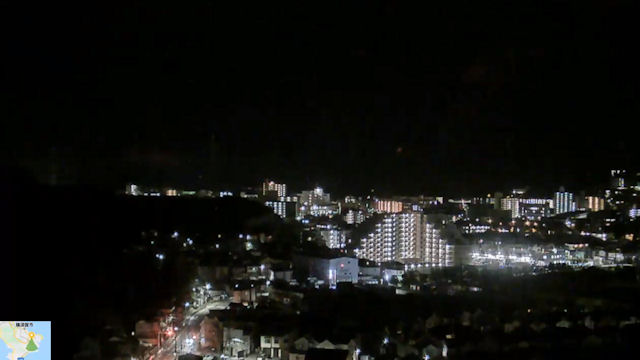 Yokosuka Skyline Webcam
View the contrasting cityscape of Yokosuka through this Yokosuka Skyline webcam. It's an eclectic sight and one where old meets new in a unique blend of Japanese architecture.
Yokosuka spreads across the Kanagawa Prefecture from the east to west coast. Bordered by Tokyo Bay on one side and Sagami Bay on the other, it's not surprising Yokosuka has a lengthy maritime history and one that continues right up to the present day. 
Yokosuka is now a Japanese and US naval base. That's a fact that heavily influences the city's retail and entertainment offerings. American produce is as readily available as authentic Japanese goods in Yokosuka which helps to keep all those sailors on shore leave happy.