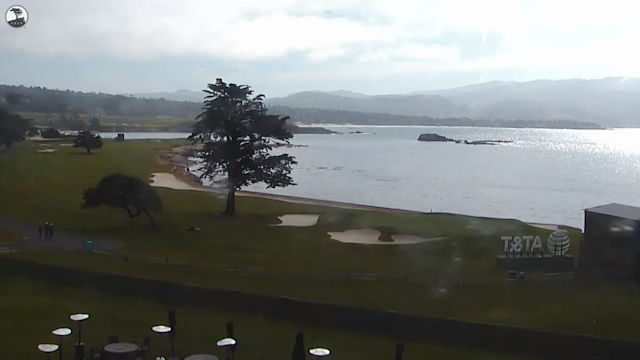 The 18th (& 17th) Hole at Pebble Beach Golf Links
Golfing aficionados may already be familiar with the 17th and 18th holes of the Pebble Beach Golf Links in California. Many famous feet have trodden the course's pristine fairways and immaculate greens during televised competitions like the US Open.
While the aim of most players is to end on par or score a birdie or two on some of the holes, the threat of a double bogey always looms especially on the 7th. Even the balls of the best of the best can end up in a bunker or lost forever in the Pacific Ocean. That's when viewing these Pebble Beach Golf Links webcams suddenly starts to get a lot more interesting.