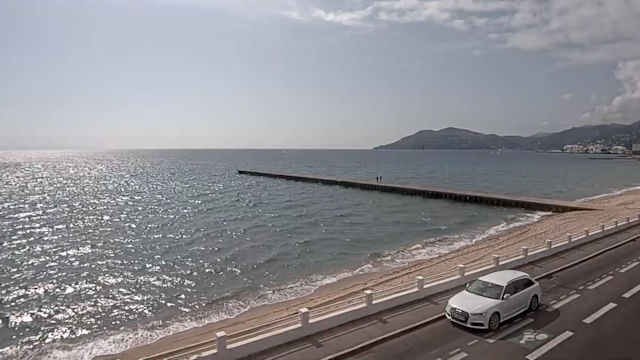 Thalès Beach in Cannes
Cannes is one of the oldest resort areas on the French Riviera and one, unlike Nice, that has never gone out of fashion with the wealthy and famous. Whether the big draw is the annual Cannes Film Festival, the opulent hotels or the Michelin star quality restaurants, who knows, but Cannes has a magnetic and inexplicable je ne sais quoi.
When you want to get noticed in Cannes, then the Promenade de Croisette is certainly the place to saunter. Keep watching this live feed from the promenade on Thalès Beach in Cannes and you may spot a familiar face or two taking a refreshing stroll along the seafront while escaping the mayhem of the red carpet. Then again, you might not.