We're aware of an issue with this stream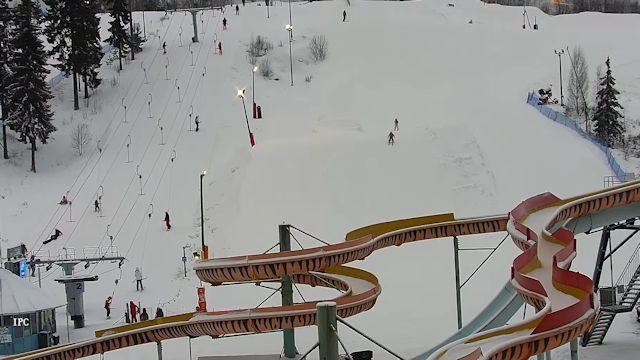 Serena Waterpark & Skiing
There's no shortage of action on this live feed from the slopes of the Serena Waterpark and Ski Resort in Espoo, Finland. It's a slide a minute.
If you clicked in to check out the snowfall there before going or are just curious about skiing in Finland, you may well start wondering about the water park flumes you can see in the foreground, don't. They're there for summertime use only and definitely not a new style of toboggan run or snowboarding course.
Apart from those twisty chutes that are on view, most of the water park facilities at the Serena resort are indoor. Sadly, they can't put those on cam as the heat and humidity in the saunas makes the cam lens steam up.