We're aware of an issue with this stream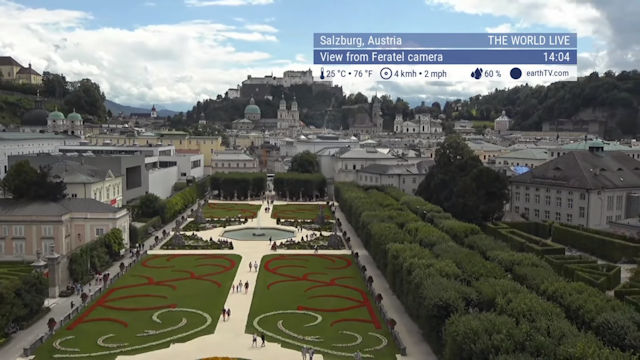 Rotating Views of the World from EarthTV
Circumnavigating the world in eighty days was a literary dream of Jules Verne, a very imaginative author of the 19th century. When he sent his adventurous explorer, Phileas Fogg, off on his intrepid and very novel journey, it was to win a wager he'd made with friends. 
View these webcams streamed by Earth TV of the World Live Program, and you'll be in a win-win situation as you can go around the world in about five minutes. It's an exciting way to travel as you never really know where or what you're going to see next. 
Hold on to your chair because the images change every thirteen seconds so in the blink of an eye you could be virtually transported from Gibraltar to Germany to the Swiss Alps to Paris and even to Rio de Janeiro. It's definitely a great way to see the world.