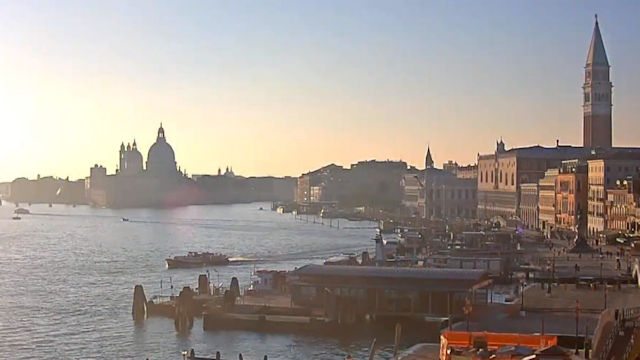 Rolling Views of Venice
There are cities with canals and then there is the city of canals – Venice. With these rolling live views of Venice, you can get a hefty dose of its unique architecture and atmosphere. There's only one word to describe it and that's – bellissimo!
With this webcam you can float around the canals in an imaginary gondola taking in the sights of the city's iconic tiered houses, elaborate palaces, domed cathedrals and ornate bridges. If you're singing O Sole Mio after watching and want to see even more, click on the youtube link below and you'll discover another twenty live Venice feeds to drool over. They're almost as satisfying as devouring an authentic Italian gelato!