We're aware of an issue with this stream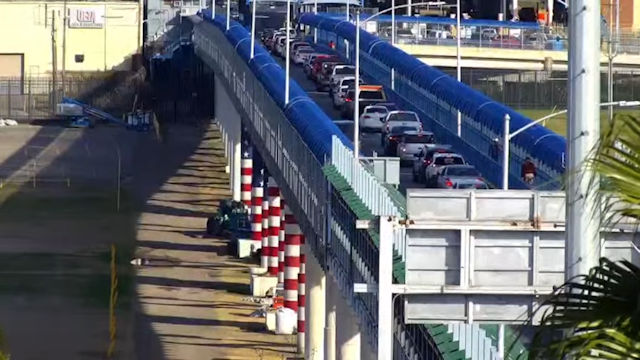 Piedras Negras International Bridge Traffic Cams
The Eagle Pass – Piedras Negras International Bridge carries the thoroughfare that crosses the border between the state of Texas in the US and the state of Coahuila in Mexico.
The bridge stretches over the Rio Grande which separates the cities of Eagle Pass on the US side and Piedras Negras on the Mexican side. The bridge, which is over five-hundred and sixty metres long, is definitely not one of the most architecturally impressive as far as eye-catching bridge designs go, but it serves its purpose.
Out of the two live feed streams the second is the most interesting. On that Piedras Negras International Bridge traffic cam, you'll get a good view of the bridge and a close up of the border control point which can turn out to be quite interesting at times.