We're aware of an issue with this stream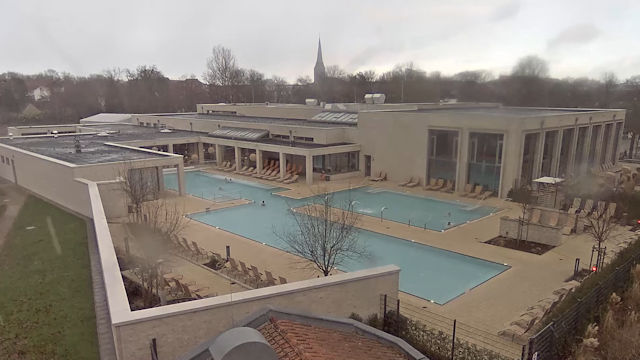 Outdoor Saltwater Swimming in Werne
As you can tell with this live feed, the folks of Werne take keeping fit to whole new lengths.
Werne in western Germany is a town where outdoor bathing has been a tradition for almost a century and a half and they do it no matter what time of year it is come rain, snow, or the occasional ray of sunshine.
While the Soledad spa isn't a natural thermal spa, bathing here does have therapeutic benefits as the water is heated to a pleasant 33°C and is as salty as brining liquid. Only problem is – stay in too long and you could end up totally cured.