We're aware of an issue with this stream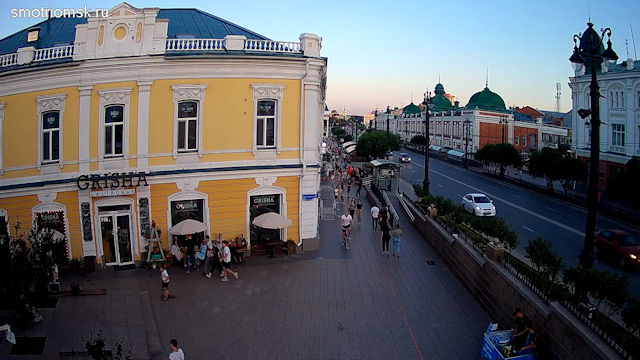 Omsk City Views
Omsk is a Russian city divided by the broad and languid waters of the Irtysh River in the south-west of the country close to the Russian-Kazhakastan border.
What sets Omsk apart from other Russian cities is its pastel-colored architecture, its historic fortress, its totally over-the-top ornately decorated cathedral and its pale blue museum of fine arts where there's an exceptional collection of work on display by Carl Faberge – none of which you'll see on this Omsk webcams.
What you will see on these Omsk live feeds are the city residents going about their daily business and if you're really lucky, on the Lyubinksy Avenue cam someone in a chicken costume will dance into view to entertain the passersby. Omsk really is a very colorful and diverse city.