We're aware of an issue with this stream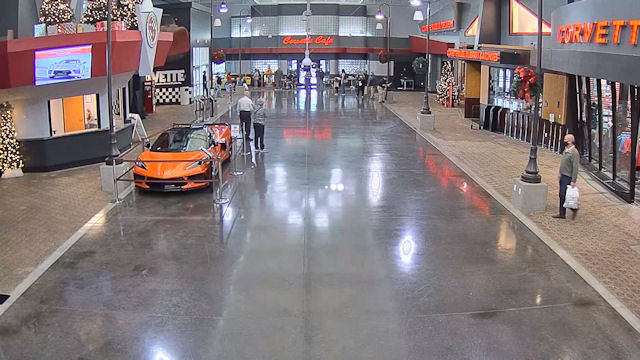 National Corvette Museum Webcams
The National Corvette Museum is in Bowling Green, Kentucky. It covers over one-hundred thousand square feet of space dedicated solely to the car that has been manufactured by Chrevolet for over seventy years. There are models dating back to the early days, exhibits about the car's racing history, collections of memorabilia and just about everything else Corvette-related you can think of.
Okay, so the webcam of the National Corvette Museum isn't quite as exciting as jumping into the corvette racing simulator they have in the lobby. It comes a close second though especially if you view the live streams from Motorsports Parks North and South. The sight of those classic sports cars speeding round the track is enough to get anyone's adrenaline flowing.
The webcams of the National Corvette Museum are live streams no fan of fast cars will want to miss. Keep an eye on the delivery feeds. Nothing can beat the smiles on people's faces as they're handed the keys to their new Corvette. You could be next!