We're aware of an issue with this stream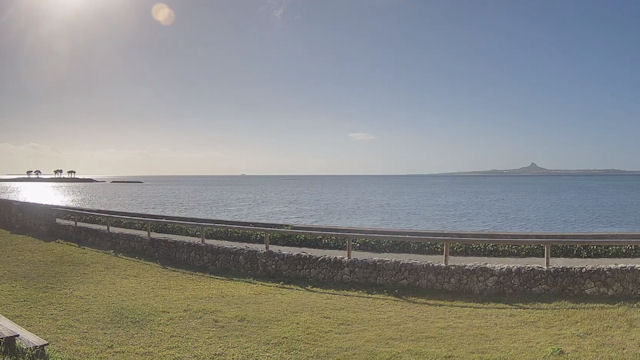 Motobu Town Webcam, Okinawa
Discover the beauty of Japan through the lenses of these two Motobu Town webcams. You'll be amazed at just how stunning it is.
Motobu Town is located on a peninsula along the west coast of the Japanese island, Okinawa. Facing onto the East China Sea, this once native urbanization has grown in popularity because of it's incredible white sand beaches and crystal clear waters.
While you won't see it through the webcams, Motobu Town's main attraction is the Okinawa Churaumi Aquarium which is the second largest aquarium in the world. Who needs aquariums when you can view vistas like the ones through the Motobu Terrace live feed? Take a look – they're unbelievable.