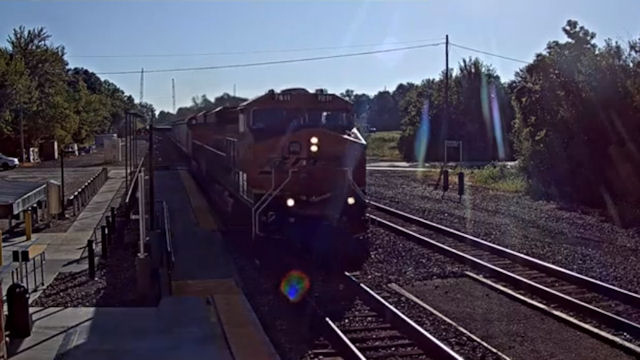 La Plata Railroad Webcams
Watch trains slowly pass by on these three excellent quality video and audio streams created by Virtual Railfan. Situated at the milepost 312.7, there are between 50-70 freight trains passing through every day. You can often hear the warning sounds of the crossing as trains approach and the famous sound of the train's horn as it barrels through the station, evoking plenty of nostalgia.
There are two statically fixed cameras looking East and West and the 360 degree camera moves around to give a full panoramic view of the area. Just one type of passenger train stops here, Amtrak's "Southwest Chief" – once in the morning and once in the evening. Good luck spotting it!