View East Beach. (Opens in a new window).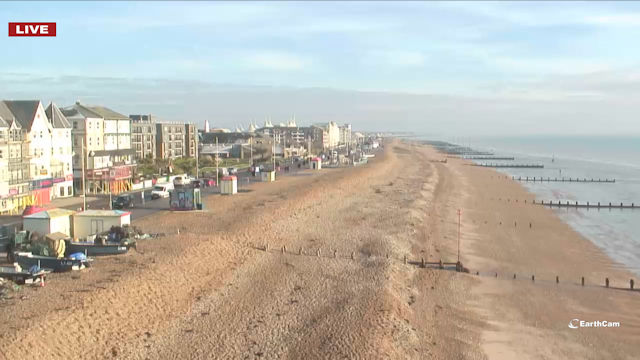 We're aware of an issue with this stream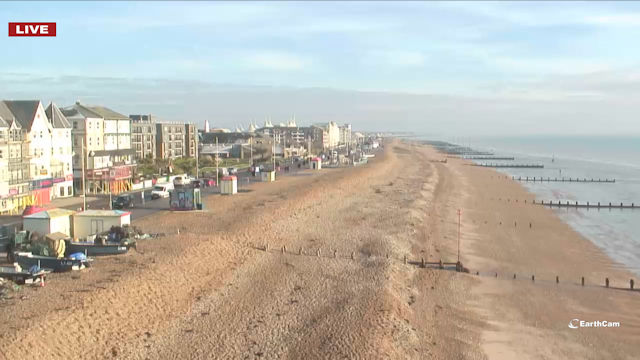 East Beach Cam, Bognor Regis
If the sun shone more often in the UK it would, without a doubt, be one of the top beach vacation destinations in the world.
England has some incredible beaches and East Beach in Bognor Regis is one of them. Explore it on foot or via this live feed streamed by bognorregisbeach.co.uk and you'll find a spectacular expanse of sand on the West Sussex coast that seems to stretch to the far horizon.
East Beach is popular for watersports too – with those who can tolerate the frigid sea temperatures. When it's too cold to even dip a toe in the water for a paddle, a pleasant stroll along the sands is usually enough to chill you to the bones. A nice, steaming hot cup of tea in one of the seaside cafes is the ideal remedy and a great way to defrost after a walk.