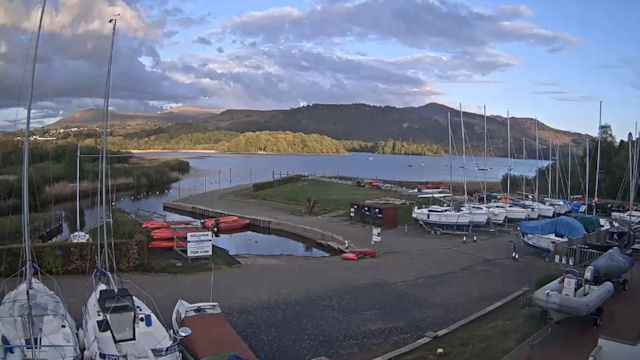 Derwent Water Marina & Skiddaw Views
Derwent Water is a part of the Lake District National Park in the North of England and sits just South to the town of Keswick. Given its situation, it is deemed as an incredibly scenic place to visit – it is surrounded by wooded hills.
This webcam focuses on one of seven marinas at Derwent. You may catch one of the many walkers in the area soaking up the views and people taking their boats out on trips in the lake.