We're aware of an issue with this stream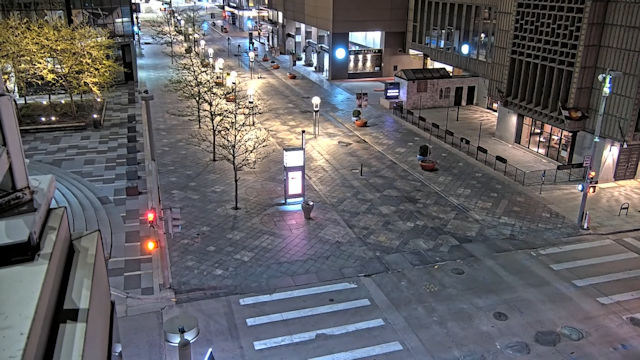 Denver 16th Street Mall Project Webcams
There's absolutely nothing wrong with having a session of virtual shopping so if that's what you're doing by visiting this collection of 16th Street webcams, fair play. It's also a lot easier on your pocket than doing the real thing.
16th Street is the place to shop in Downtown Denver, so to be honest, by getting your retail therapy online here, you could be missing out on some of the best bits. There are over forty cafes on this mile-long pedestrianised shopping strip and if that's not enough, a further complex at one end with more plus restaurants and a dozen cinemas not to mention the shops. If you notice that everyone seems to be walking really quickly when you're viewing, it's not a camera trick. It just means everyone went overboard getting their daily caffeine fix which, with that many cafes to drop into along the way, is hardly surprising. 
NB: The lovely tree view on the Curtis cam changes with the seasons – you just have to wait a few months for it to happen.