We're aware of an issue with this stream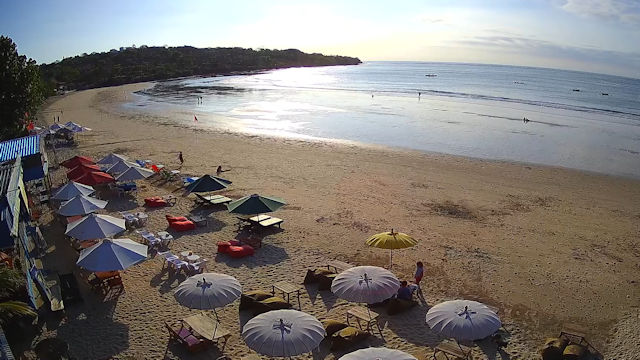 Coastal Views on Bali
Bali is a paradisiacal Indonesia island with incredible beaches so it's quite understandable you've clicked in to take a look at Bali's beaches and the incredible vistas from the Jemeluk Viewpoint on Bali's northeast coast on this collection of webcams. Who wouldn't?
Two of the beaches, Jimbaran Beach and Dreamland Beach, are on the very tip of the Denpasar peninsula which is the island's southernmost tip. There's a strange phenomena there that no-one seems to have noticed yet, but stay tuned to the live feed long enough and you will see it.
These beaches are as busy at night as they are during the day and who enjoys the moonshine, sand and waves the most? The local street dogs who love chasing in and out of the water or scavenging between the sunbeds for scraps and workers from the beachfront hotels and restaurants who take time out to go for a swim after their shift is over. Fair play to both.