We're aware of an issue with this stream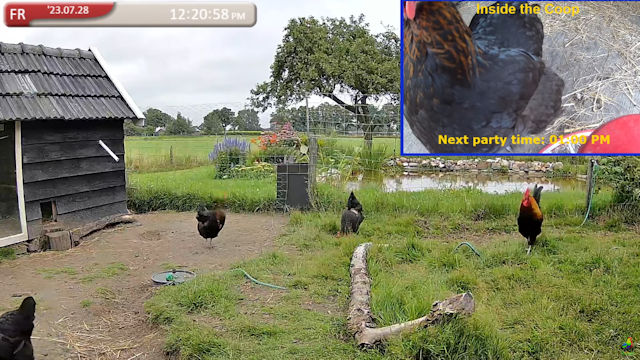 Chicken Feeding Webcam from Somewhere in the Netherlands
Think of the Dutch countryside and your first thoughts will probably be of tulip fields and windmills. This webcam streamed by Mr. Brick offers something else completely. A scenic chicken coop with some very well-feathered birds.
There are two types of chickens strutting their stuff around this grassy paddock and they are Orpingtons and Marans. It's not difficult to fathom the pecking order of this pedigree brood. The Maran rooster is definitely king of the flock and not shy about crowing his superiority.
Tip: If you want to try your hand at being a chicken farmer, you can join in with feeding times at the daily chicken parties. The times are posted at the top of the screen and you can activate the feeder by typing – feed – in the chat.