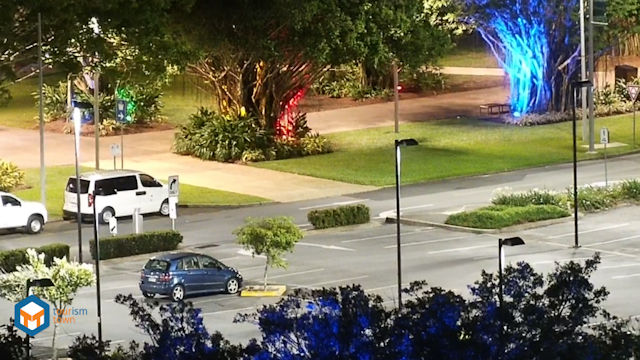 Cairns Views from the Pacific Hotel
The city of Cairns sits on Australia's north-east coast parallel to one of the world's famous natural wonders, the Great Barrier Reef. It's also close to several of the country's most visited spots including the Atherton Tablelands and the tropical forests of Queensland.
Cairns is in an area teeming with indigenous wildlife, it has superb beaches and enough sports and entertainment facilities to keep any visitor occupied for three vacations let alone one. On this Cairns webcam streamed by the Pacific Hotel, there's not any animal life, but plenty of city streets and a few palm trees plus, if they're at anchor some boat hulls. They're the crafts that sail out to tour the reef. If the moorings are empty that means they've sailed without you and you'll just have to dream of the Coral Sea instead.