We're aware of an issue with this stream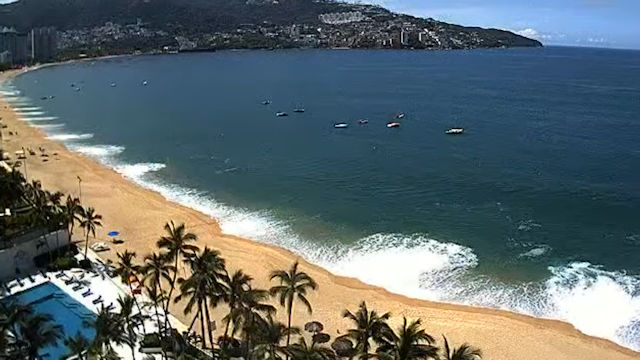 Acapulco Bay, Guerrero
When you're in serious need of a beach fix these live feeds from Acapulco Bay in Mexico really deliver.
The city of Acapulco lines the sand rimmed edge of Acapulco Bay and even its conglomeration of high rise hotels backing the stunning beaches doesn't detract from the beauty of this part of Mexico's south-west coast.
It's a place that has had songs written about it and if the news reports about the current state of affairs in Acapulco are correct, the lyrics of one at least are spot on as everyone is definitely going loco down in Acapulco.