We're aware of an issue with this stream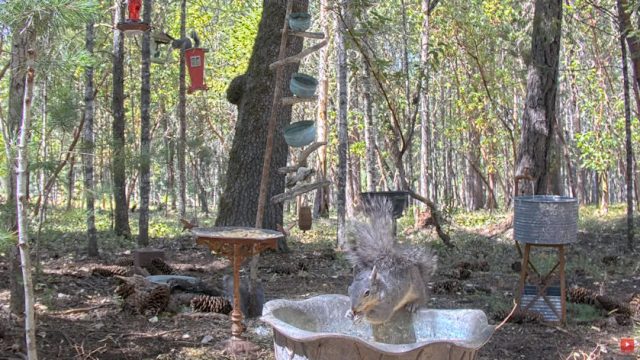 Wild Animals in the Forest of Southern Oregon
Keep your eye on this live forest feed and you could find yourself staring a deer right in the eye. They get so close you can almost reach out and stroke them.
The feed is being streamed by Lyfe Untethered who has set up a feeding station deep in the forests of Oregon. At first glance this animal feeding station looks a little eclectic, but all the stuff is recycled so fair play to whoever set it up for putting it all to good use rather than throwing it in the trash. The great thing is – it works and draws the critters of the woods down for a nibble.
Watch long enough and you'll spot plenty of deer, raccoons, squirrels and turkeys. The canine that appears on occasion isn't a wolf though, just a friendly Border Collie who likes to be the star of the show – and have a sneaky free snack while it's there.