We're aware of an issue with this stream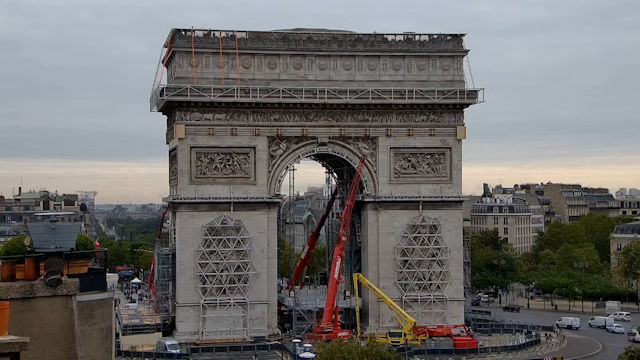 The Arc de Triomphe – Live Art Exhibition
If you struggle to make a decent job of wrapping birthday or Christmas gifts, imagine the monumental task ahead of the artists undertaking the gift wrapping of the L'Arc de Triomphe in Paris.
You can watch their slow progress on this Arc de Triomphe live feed. It was one man's life dream to complete the unusual project, but sadly, he is no longer around to see its triumphant completion so the project is being completed in his honor and memory.
Once completed this world-famous monument in central Paris will be decked out with twenty-five thousand square meters of silvery-blue recyclable fabric and three thousand meters of red rope. It's not a permanent decoration for the Arc, but one which will be left in place from mid-September to the the beginning of October. The question is – who gets the gargantuan job of doing the unwrapping?