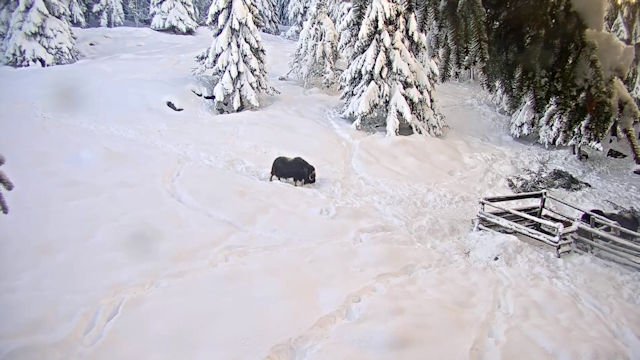 Muskoxen and Bears on Cam at Järvzoo
The Järvzoo in Sweden is home to some incredible native Scandinavian animals. With these animal live feeds you can get a close up look at two of the biggest mammals in the zoo – the musk-ox and the brown bear.
Take a peek at the bear webcam and you'll be inside their den where they'll either be sleeping, eating or if there are cubs, putting on a bear-style wrestling match. The muskoxen are more sedate and just like to lumber around their enclosure grazing on hay or licking away at a salt block.
The bonus of viewing the muskoxen on camera? You're far enough away not to have to endure the stinky aroma they emit when it's breeding season. Smelly beasts are always best viewed from a distance.